12 tags
I Feel Like I'm Forgetting Something
Today, for the first time in over a year, I didn't bring my breast pump to work. I actually took it out to the car with me thinking that maybe I should bring it just in case - kind of like a security blanket. But then I decided that was sentimental and silly. I may be sentimental and silly by nature but the appeal of carrying one less piece of baggage in the car, on the train, and on my...
8 tags
One Hundred Twenty-One
365challenge2013: 106/365: Six mile run on the lakefront path with Jodi. Legs definitely haven't completely recovered - we were slower than usual (my fault), but it still felt like an effort to me. Couldn't waste this beautiful weather though!  I can't express how much better I feel mentally after this gorgeously unseasonably warm run with my friend. I miss the time with my family when I...
10 tags
9 tags
9 tags
untitled: Never too hopeful →
tformation: As I watch my son toddle around Target, my face is cracking. I can't stop smiling, answering his every gibberishy question with what I hope is an equally gibberishy answer. He started walking days after his first birthday and he hasn't stopped since. Every day he's faster, more daring, more… Oh Hubby, I love you and Kid Icarus together!
11 tags
11 tags
5 tags
THREESIXTYFIVE: Day Eighty-Five →
365challenge2013: 76/365: Dailey Method at 6:30am with friends Alison, Rachel, Sara, and Kat. 77/365: Todd Rhoades' 8:30am yoga class at Equinox with more friends - Joe, Midori, Jami, Rachel (again), Erin, and Abby. 78/365: Six mile run on the lakefront path with Jodi this evening. Favorite workout in a day of… This was a much needed run for me; mentally and physically. I could tell...
9 tags
Tales of an Unlikely Mother: Do You Even Know What... →
parentwin: Once upon a time, the economy crashed. My husband was laid off, I worked more than an hour away for very little money, and he stayed home alone all day looking for work and taking care of infant twins. You know this. If not, here. Here it is. What you don't know is this. … Parentwin: nailing it as usual.
5 tags
8 tags
8 tags
6 tags
9 tags
10 tags
A Good Morning
Most mornings I get up, shower and get ready before Kid Icarus wakes up. Speaking in terms of efficiency, this is ideal. However, it doesn't allow us much time together before we rush out of the house. This morning, Kid Icarus woke up full-on crying at the hour I normally drag myself out of bed. I thought he would be up for the day but he simply wanted to be held and to nurse before going...
4 tags
9 tags
10 tags
Day Sixty-Five
365challenge2013: 57/365: Five mile run on the lakefront path with my friend Jodi. So good to be running with her again.  I went running with a friend last night. Someone has to whip my butt back into shape and this Tumblr is just the girl to do it. When we first started running together we were both relative newbies. Now she's a certified badass and I am a postpartum slacker. But...
9 tags
8 tags
2 tags
9 tags
7 tags
5 tags
12 tags
8 tags
8 tags
1 tag
9 tags
Be still my bookworm heart
Tonight Kid Icarus and I were deciding which book to read before bath time. We were going to pick a book off of the "big boy books" shelf but then I remembered "The Duckling Gets a Cookie" was on the book rail. When I closed the door to the closet with the big boy books, Kid Icarus thought we weren't going to read a book. And. He. Started. Crying. My work here is...
10 tags
When you plan your child's first birthday party, it is key to remember the important details. Before you obsess over the intricacies of the party favors, the DIY photo garland, or the clever snack labels, make sure you have the basics covered. For example, make sure you have included the party location and RSVP information in the invitation. You know, the information your guests will...
6 tags
6 tags
8 tags
9 tags
13 tags
Sister for Sale
When my sister and I were kids, we both identified with the Shel Silverstein poem "For Sale". She would have happily gone back to being an only child and I would have been content to barter her for a sister who didn't hate me. The few times that we spent truly companionable time together were so infrequent that I actually think I remember each and every one of them. A common...
5 tags
3 tags
1 tag
Used Kleenex makes me smile
tformation1: Reaching into my pocket to pay for my lunch, I came out with $3 and a used Kleenex and it brought a big smile to my face. The Kleenex, not the measly $3. Kid Icarus has had the sniffles since our zoo lights trip to Lincoln Park zoo Sunday. The wife and I have been on wipe duty since then. Being a dad is pretty neat stuff :) At least it wasn't my used kleenex.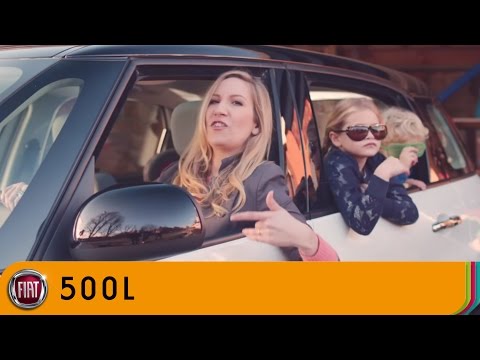 6 tags
It seems homemade waffles made with whole wheat flour were a mistake. My apologies, Kid Icarus. This is why we let Hubby do most of the cooking.
5 tags
Tales of an Unlikely Mother: Use Goodwill with... →
parentwin: Being the holiday season, we've made a few trips to Goodwill, dropping off old, unused toys, and picking up new (to us) ones! I'm not really big into huge causes and I can't contribute much to society at this point in my life, but I love Goodwill because it's an easy and local way to show my… I haven't had any time to write a post in over a week (The problem? Spending...
10 tags
9 tags
12 tags